Facilities
Instrument Shop - About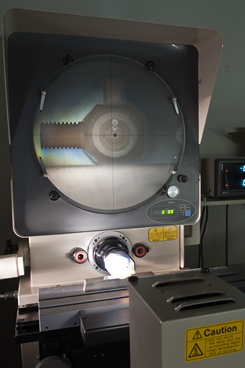 In addition to a long history of innovation and quality service, considerable effort is made to stay current with the latest design and manufacturing techniques. We use Unigraphics NX modeling software as well as NX generative machining for stream line through put of complex parts. We are experienced in using a wide range of materials including virtually all metals, ceramics, plastics and polymers. We also have experience with magnesium and calcium fluoride crystal materials and refractory materials such as boron nitride, graphite, and silicon carbide. We have a complete wood shop on site.
We have access to, and utilize a number of regional machine shops and suppliers, including providers of very large vessel construction, laser and water jet cutting, submerged arc and electron beam welding, grinding, plating and polishing, powder coating, and nitride coating services.
Besides standard machine shop capability, we provide complete design and engineering assistance to help the customer fully conceptualize and complete the entire experimental system.
Research Areas
Instrument Shop
Precision Custom Parts