Department News
Apr 14, 2020 - OU physicists awarded European Physics Society prize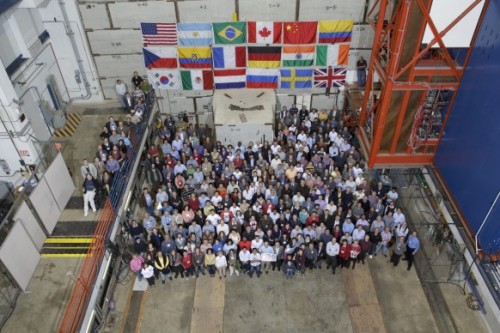 The European Physical Society has awarded the the CDF and DZero collaborations with the prestigous 2019 High Energy and Particle Physics Prize "for the discovery of the top quark and the detailed measurement of its properties."

Several members of the OU Physics & Astronomy department are members of the DZero collaboration, including faculty members Patrick Skubic, Phillip Gutierrez, Michael Strauss, and Brad Abbott.

Congratulations!
See also our full news listing
Events
Upcoming...
Oct 08, 2020 3:45 pm
Nielsen Hall 170 (Neal F. Lane Auditorium) - To be announced
To be announced
---
Newsletters